What happens after the Pilgrimage Weekend?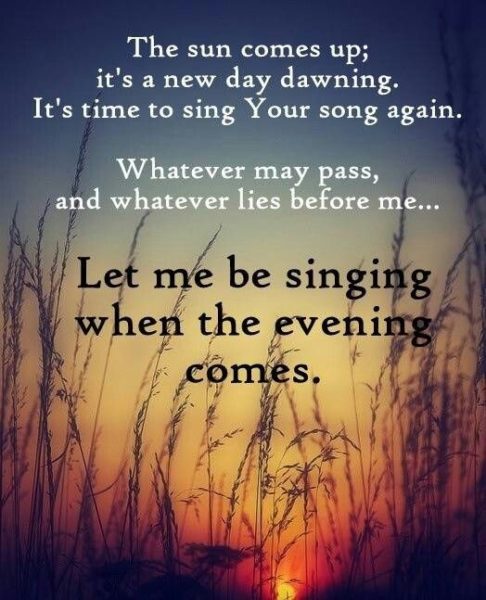 All pilgrims are introduced to the 4th Day sometime during the weekend. The 4th Day is what we call ourselves and is organized into groups known as Ultreyas. The expectation of 4th Day is to continue the relationship of the pilgrims with other 4th Day members. The focus of these small groups is to continue to grow spiritually with God and Jesus Christ. When Pilgrims return to their homes they should be prepared to contribute to their church and communities via example, participation and leadership in local activities. It is hoped that by doing this they will bring nonbelievers to Christ and reform their environments in God's glory.
                                 "See what love the Father has given us, that we should be called children of God." 1 John 3:1
What is the purpose of Presbyterian Pilgrimage?

The purpose is to help people gain a deeper understanding of God's love for them; to appropriate Jesus' will for their lives and to help reform their environments for Christ. Staff work throughout the year in preparation for the weekend retreat.
Churches That Have Sent Pilgrims/Staff to FLPP
| | |
| --- | --- |
| Aldersgate *UMC, Sumter SC | Canyon Creek *PC, Richardson TX |
| Celebration Church, JAX | Central FL PC |
| Community PC, St Paul MN | Eastminister PC GA |
| Elmhurst PC, Elmhurst IL | Faith PC, Cape Coral |
| First PC, Douglasville GA | First PC, Ft Lauderdale |
| First PC, Ft St Lucie | First PC, Gainesville |
| First PC, Hollywood | FPC, Inverness |
| First PC, Ocala | First PC, Palm City |
| First PC, Pompano Beach | First PC, Brighton CO |
| Ft King PC, Ocala | Forest Hills PC |
| Glades PC, Boca Raton | Grace PC, Boca Rotan |
| Grace PC, Orlando | Greensboro UMC, Greensboro GA |
| Hope Lutheran C, Summerfield | Joy Lutheran, Upper Mich |
| Kanapaha PC, Gainesville | Marion Oaks PC, Ocala |
| Oakdale PC, Clover SC | Orange Park PC, Jacksonville |
| Our Lady of Hope, Port Orange | Ormond Beach PC, Ormond Beach |
| Palm City PC, Palm City | Palmetto PC, Mt Pleasant SC |
| Penney Mem C |  Pine Castle UMC, Orlando |
| Pine Shores PC, Sarasota | Plantation PC, Ft Lauderdale |
| Port Orange PC, Port Orange | Riverside PC, JAX |
| Rockville PC, Wadmalaw Is SC | St Andrew PC, Sun City Center |
|  St George Episcopal, The Villages | Shettler PC, FL |
| Southminster PC, Gastonia NC | Summerville PC, Summerville |
| Sunset PC, Ft Lauderdale | UMC, St Pete's Beach |
| UMC, Ruskin | UMC, Sun City Center |
| Westminister By-the-Sea, Daytona Beach Shores | Willow Creek PCA, Winter Springs |
| | |
| *UMC-United Methodist Church | *PC-Presbyterian Church |